AcaWiki
Academic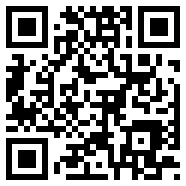 text, links
AcaWiki is like a "Wikipedia for academic research" designed to increase the impact of scholars, students, and bloggers by enabling them to share summaries and discuss academic papers online. AcaWiki turns research hidden in academic journals into something more dynamic and accessible. All content on the site is licensed under the Commons Attribution license. There are currently over 600 Creative Commons licensed summaries of academic papers in economics, psychology, sociology, business, or computer science among other fields on AcaWiki.
AidData
Aid/Development Assistance
excel
AidData is an easy-to-use online portal that connects users with information about aid and other development finance activities.
AidFlows
Aid/Development Assistance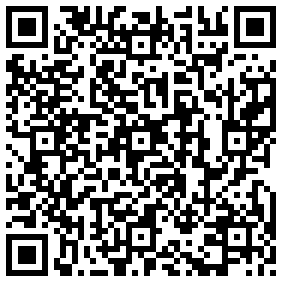 2D and 3D map, Excel (click to copy data and then paste into an open excel doc), pdf
The World Bank Group and the Organisation for Economic Co-operation and Development (OECD) have partnered to make global data on aid funding more easily accessible. Aidflows offers new transparency about the flow of development funds from countries providing aid resources (donors) to countries receiving these funds (beneficiaries).  This initiative is part of ongoing efforts to enhance the open access to data and information on development aid.
Appropedia
International development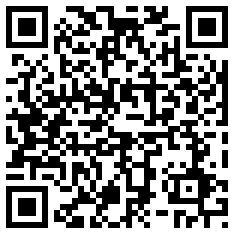 wiki format, odf, pdf
Appropedia is the site for collaborative solutions in sustainability, poverty reduction and international development through the use of sound principles and appropriate technology and the sharing of wisdom and project information. It is a wiki, a type of website which allows anyone to add, remove, or edit content. Registration is encouraged but not required for contributors.
Asian Development Bank (ADB) - Statistical Database System (SDBS)
Finance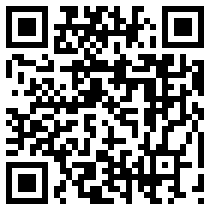 tables, text, pdf, csv
The Statistical Database System (SDBS) is the Asian Development Bank's central statistical database that stores macro-economic and social data of its developing member countries (DMCs). The SDBS data come from statistical contacts that are mostly national statistics offices and central banks of the DMCs. SDBS also store data from other international organizations' databases and websites. SDBS has annual data, from 1975 onward, on national accounts, prices, government finance, trade, balance of payments, money and banking, external debt, population, labor force, and social indicators. Other member countries' data on selected economic indicators as well as quarterly and monthly data of some indicators are also available. SDBS is updated continuously and new series are added based on emerging demands. This Internet version of SDBS, however, only contains data that are freely accessible by the public, from 1988 to 2007. Those data that are in pay-for-access databases of other international organizations are not presented here.
Bureau for Research in Economic Analysis of Development (BREAD)
Academic
text and links to other databases
There has been a spectacular increase in the availability and quality of data from developing countries in recent years. Many of these datasets are either in the public domain or can be obtained at modest cost from the data collection agency. This is intended as a resource to help locate those data. They provide links to some of the data that are on-line and explanations of how to obtain others.
CCPR's Survey Database
Health
tables with web links where available. Cannot download.
This database was created as a quick search tool for census datasets and other documented population surveys. There are currently over 500 different datasets listed on this website. The pubic is invited to submit surveys.
Centre for International Development at Harvard dataverse
Academic
text and citations
This page is a depository for data developed through research at the Center for International Development at Harvard University (CID). Often the data are associated with a research paper and, thus, the paper is also available for downloading.
CIA World Factbook
Demographics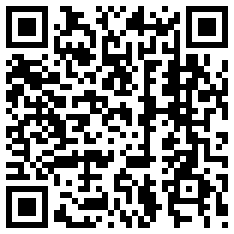 text
US government profiles of countries and territories around the world. Information on geography, people, government, transportation, economy, communications, etc.
data.worldbank
Development Assistance
table, map graph
The Data Catalog provides download access to over 7,000 indicators from World Bank data sets.
DataGov
Aid/Development Assistance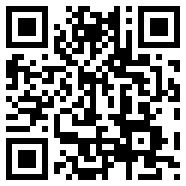 excel, tables, charts
DataGov provides a user-friendly interface for accessing most of the publicly available indicators related to governance. The interactive tool permits users to easily produce cross-national comparative and time series graphs and tables for immediate printing or for export to standard office software. It contains approximately 800 governance indicators for a global sample of countries whose coverage depends on the source. They can contribute to the assessment of governance performance, the identification of priority areas for reform and donor investment, and the analysis of the impact of country reform efforts. A key feature of the web tool is the information provided in respect to each indicator about the methodology used to build it and the implications this has for the indicator's reliability, validity and suitability for making comparisons across countries and over time.
Department for International Development (DFID) projects database
Aid/Development Assistance
text, xml
contains summaries of each project we fund, including what it aims to achieve and how much it costs.
EMDAT - The International Emergency Disasters Database
Disasters
N/A
EM-DAT provides and objective basis for vulnerability assessment and rational decision-making in disaster situations. For example, it helps policymakers identify disaster types that are most common in a given country and have had significant historical impacts on specific human populations.
EU Regional Policy Inforegio - Development programmes
Policy
some budget data is available in PDF format - Material can be accessed via a series of drop down menus (web text)
The programmes were prepared by each member state and present the priorities selected by the national and regional authorities for the programme period in effect (2007-2013) or for the previous periods (2000-2006) and (1994-1999). They are financed by the European Regional Development Fund (FEDER) and/or by the Cohesion Fund. For European Social Fund (ESF) programmes, please visit the ESF site.
EuropeAid - Beneficiaries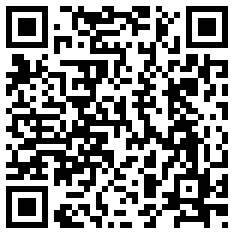 material is available through a search interface: http://ec.europa.eu/europeaid/work/funding/beneficiaries. Many records can be seen by altering number of records per page to a large number, e.g. 3000: - No bulk downloading facility - Some budget data is available in PDF format
The European Commission is committed to guarantee full transparency on the beneficiaries of funds in line with the requirements of Article 30 of the Financial Regulations. This section of the EuropeAid website has been created to provide information covering all the methods used in the implementation of external assistance under the responsibility of EuropeAid Co-operation Office, whether financed under the General Budget of the Communities or the European Development Fund.
FAO Stats
Agriculture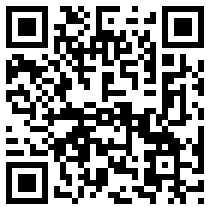 text, drop down menus and tables
FAOSTAT provides time-series and cross sectional data relating to food and agriculture for some 200 countries.
Financial Access Indicators
Finance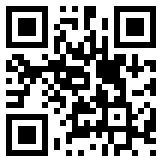 excel, tables text
The "Access to Finance" Project (the Project) aims at collecting annual geographic and demographic data on access to basic consumer financial services worldwide. This is done through the identification and development of appropriate high quality data that are comparable across countries and over time collected by means of periodic surveys. The main envisaged users of these data are researchers and policy makers.
Global Development Network Growth Database
Academic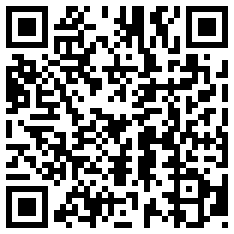 excel
This website provides stats on Macro Time Series, Micro Time Series, Social Indicators and Fixed Factors and Government Finance
Global Education Database - UNESCO Data and DHS Data by and across country
Education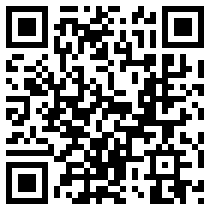 html, excel, text
GED to provide the agency and its development partners with easy access to statistics on international education and related developing country socioeconomic conditions. GED data users can assess the status of basic education, higher education, workforce development, and youth development throughout the world. The GED also gives missions easy access to data for country strategic planning and the Agency an efficient means of monitoring the progress of the USAID Education Strategy issued in February 2011
Global Health Observatory Data Repository
Health
tables, excel
The GHO data repository provides access to over 50 datasets on priority health topics including mortality and burden of diseases, the Millennium Development Goals (child nutrition, child health, maternal and reproductive health, immunization, HIV/AIDS, tuberculosis, malaria, neglected diseases, water and sanitation), non communicable diseases and risk factors, epidemic-prone diseases, health systems, environmental health, violence and injuries, equity among others. In addition, the GHO provides on-line access to WHO's annual summary of health-related data for its 193 Member states: the World Health Statistics 2011.
Health, Nutrition, Population Stats (HNPStats)
Development Assistance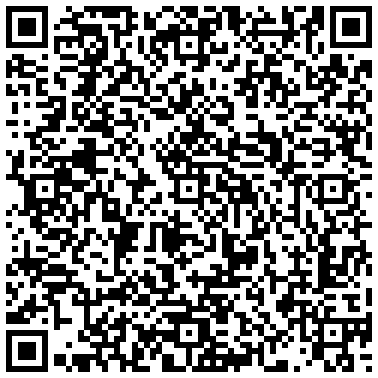 table, map graph
This is the World Bank's comprehensive database of Health, Nutrition and Population (HNP) statistics.
Human Development Report
Development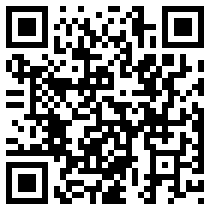 pdf, excel
The website presents a wealth of statistical information on different aspects of human development from the Human Development Reports.
ILO Labor Statistics Database
Economics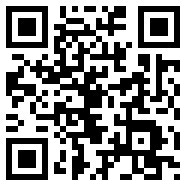 excel, search table, pdf, csv
Provides data and metadata on labour issues for over 200 countries or territories
Integrated Public Use Microdata Series International
Demographics
uncertain - registration process failed
IPUMS-International is a project dedicated to collecting and distributing census data from around the world. Its goals are to: Collect and preserve data and documentation, Harmonize data, Disseminate the data absolutely free!
Inter-University Consortium for Political and Social Research Database
Academic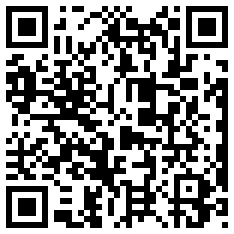 Text with links, pdf, metadata
ICPSR offers more than 500,000 digital files containing social science research data. Disciplines represented include political science, sociology, demography, economics, history, gerontology, criminal justice, public health, foreign policy, terrorism, health and medical care, early education, education, racial and ethnic minorities, psychology, law, substance abuse and mental health, and more.
International Food Policy Research Institute - Project Datasets
Agriculture
links, pdf, excel, maps
This database provides information on food policy issues
International Information System for the Agricultural Sciences and Technology (Agris)
Agriculture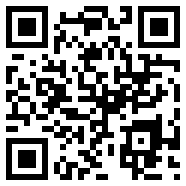 The AGRIMetamaker is a web form developed using the Drupal CMS, that allows you to generate metadata as easily as possible. You can create new references and enter the information manually in a few minutes. You just need to fill in as many fields as you think are necessary to describe your document, save the reference, add as many you wish, review and edit the data, if necessary, and lastly export them to your computer. The same data, once delivered to FAO/AGRIS, is published in the AGRIS database.
AGRIS is a global public domain Database with 2641784 million structured bibliographical records on agricultural science and technology. The bibliographic references contain either links to the full text of the publication or additional information retrieved from related Internet resources. Data is available from 1975 to date. The AGRIS collection covers a wide range of subjects related to agriculture, including forestry, animal husbandry, aquatic sciences and fisheries, human nutrition, and extension. Its content includes unique grey literature such as unpublished scientific and technical reports, theses, conference papers, government publications and more. AGRIS is the largest free collection of metadata on agricultural research, extension and innovation.
Joint External Debt Hub
Debt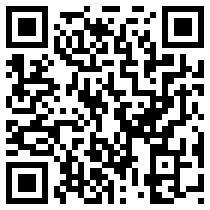 metadata, maps, graphs, tables
The purpose of this free online database is to facilitate easy, timely, and frequent access by a broad range of users to one data set that brings together 34 series that are currently compiled and published by the contributing international agencies (BIS - IMF - OECD- World Bank) on components of countries' external debt and selected foreign assets.
Mapping for Results
Aid/Development Assistance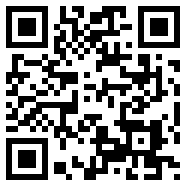 Map, charts
The Mapping for Results Platform provides detailed information about our work to reduce poverty and promote sustainable development around the world. This pilot website aims to visualize the location of our projects and to provide access to information about indicators, sectors, funding and results.
Migration Policy Institute Data Hub
Migration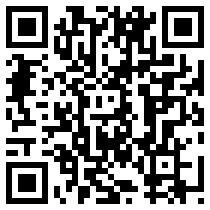 tables, text, excel
The tables available through the Country and Comparative Data Tool present data from these primary sources as well as other secondary sources, such as reports and publications. At the bottom of each table, the source of the data is described and includes, where available, a World Wide Web address where you can access more information about the original data source.
Millenium Development Goals Indicators
International dev
tables, text, pdf
This site presents the official data, definitions, methodologies and sources for more than 60 indicators to measure progress towards the Millennium Development Goals. The data and analyses are the product of the work of the Inter-agency and Expert Group (IAEG) on MDG Indicators, coordinated by the United Nations Statistics Division. You will also find the official progress reports and documents produced by IAEG. Links to related sites and documents and constantly updated news will keep you up to date with the ongoing activities on MDG monitoring.
OECD International Development Statistics (IDS) on aid and other resource flows
Aid/Development Assistance
These databases are accessible through two interfaces: The OECD.STAT browser for users familiar with the DAC and CRS databases; The wizard QWIDS (Query Wizard for International Development Statistics) pulls data from OECD.STAT and offers an intuitive interface for users less familiar with the structure and content of the DAC and CRS databases.
The DAC databases cover bilateral and multilateral donors' aid and other resource flows to developing countries in two separate databases: The DAC annual aggregates database, which provides comprehensive data on the volume, origin and types of aid and other resource flows; The Creditor Reporting System (CRS), which provides detailed information on individual aid activities, such as sectors, countries, project descriptions etc.
Penn World Table 6.2
Economics and Reproductive Health
html, csv, sas
This provides data on purchasing power parity and national income accounts (basic macroeconomic data) converted to international prices for 188 countries for 1950-2004
Reegle
Environment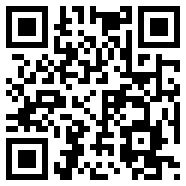 text, website results
This website provides relevant clean energy information for countries, including: Statistics on energy, electricity and emissions, Overview of related policies and regulations, Catalogue of key stakeholders
Socio Economic Database for Latin America and Caribbean (SEDLAC)
Poverty, Demographics
excel, tables text
This website includes statistics on poverty and other distributional and social variables from 25 Latin American and Caribbean countries, based on microdata from households surveys.
Statcompiler
Demographics, Health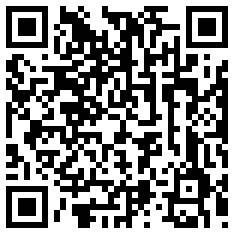 text and tables
STATcompiler includes key population and health statistics published in Demographic and Health Survey final reports
Stockholm International Peace Research Institute (SIPRI) Databases
Arms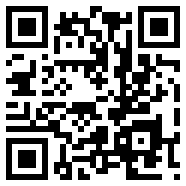 text
Databases include: Facts on international relations and security trends, SIPRI Multilateral Peace Operations Database (First 3.0), SIPRI Military Expenditure Database, SIPRI Arms Transfers Database, SIPRI Arms Embargoes Database, SIPRI Arms Industry Database
The Rural Income Generating Activities (Riga) Database
Agriculture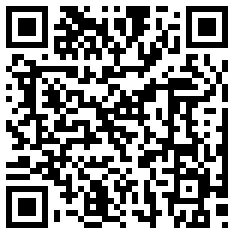 pdf, excel
The RIGA database is composed by two subsets, the household-level income aggregate or RIGA-H, and the individual wage employment dataset or RIGA-L.ources
Trade Capacity Building (TCB) Database
Trade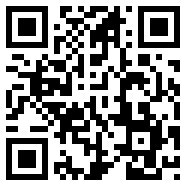 text, html, excel, pdf
A set of survey data collected from U.S. government agencies implementing TCB activities worldwide.
U.S. Official Development Assistance Database,
Development Assistance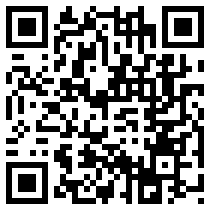 excel
This provides U.S. Official Development Assistance (ODA) data as defined by the Organization for Economic Co-Operation and Development (OECD), Development Assistance Committee (DAC). These data are compiled annually by the U.S. Agency for International Development (USAID) for the U.S. Government and submitted to the OECD/DAC.
UCLA Social Science Data Archive
Social science
text
An archive of social science data
UNCTAD Stat
Trade
table. itv, csv, excel
The website provides trade statistics
UNData
metadata, text, tables - can be downloaded
The United Nations Statistics Division (UNSD) of the Department of Economic and Social Affairs (DESA) launched a new internet based data service for the global user community. It brings UN statistical databases within easy reach of users through a single entry point (http://data.un.org/). Users can now search and download a variety of statistical resources of the UN system.
UNICEF - Information by country
Children
text, links, videos
Provides information about UNICEF's country programmes
USAID Overseas Loans and Grants, Obligations and Loan Authorizations, also called "The Greenbook"
Finance
tables, text, RTF, CSV
The Greenbook presents a complete historical record of the United States' (U.S.) foreign aid through its report on all loans and grants authorized by the U.S. Government for each fiscal year.
WANGO directory of all NGOs
NGOs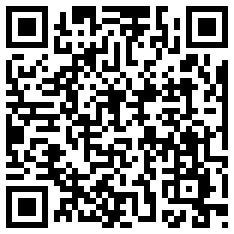 links and text
Directory of NGOs collated and maintained by the World Association of NGOs
WHO Global Health Atlas
Health
excel, tables
In a single electronic platform, the WHO's Communicable Disease Global Atlas is bringing together for analysis and comparison standardized data and statistics for infectious diseases at country, regional, and global levels. The analysis and interpretation of data are further supported through information on demography, socioeconomic conditions, and environmental factors. In so doing, the Atlas specifically acknowledges the broad range of determinants that influence patterns of infectious disease transmission.
wikiprogress.stat
Development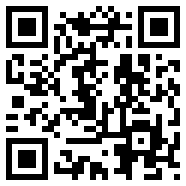 excel, cvs, tables
WikiProgress.Stat includes data and metadata for progress statistics.
World Bank Doing Business
Small Business
excel, table
Historical Data Sets and Trends Data - The challenges of launching a business are shown. Included are: the number of steps entrepreneurs can expect to go through to launch, the time it takes on average, and the cost and minimum capital required as a percentage of gross national income (GNI) per capita.
World Food Programme - Food Aid Information System
Food
csv, tables, charts
The Fais database contains the most reliable and comprehensive data on food aid flows. It is a source of information for food aid actors, academics, the media and anyone interested in global efforts to eradicate hunger and malnutrition in a global perspective. INTERFAIS is a dynamic system, which involves the interaction of all users, represented by donor governments, international organizations, non-governmental organizations, recipient countries and WFP field offices. They are sharing information and data on food aid transactions. All information is cross-checked before being disseminated. The comprehensive and integrated database allows the monitoring of food aid allocations and shipments for the purpose of improving food aid management, coordination, reporting and statistical analysis. The database is updated on a continuing basis. Therefore, data can change as allocation plans and delivery schedules are subject to modifications. Data since 1988 is available.
World Income Inequality Database V2.0c
Academic
excel
The UNU-WIDER World Income Inequality Database (WIID) collects and stores information on income inequality for developed, developing, and transition countries. The database and its documentation are available on this website.
World Trade Organisation (WTO) statistics database
Trade
html, excel, text, pdf
This provides Interactive access to the most up-to-date WTO trade statistics, Includes links to trade profiles, tariff profiles and services profiles.
World Water.org Dataset
Water
excel, word, pdf, csv
Provides data tables from the World's Water series, along with select content from the 2008-2009 edition
International Federation of Red Cross and Red Crescent Societies Database
Disaster
pdf
The IDRL legal database is a collection of international and national legal documents (such as treaties, resolutions, laws and regulations) relevant to international disaster response operations. It is the largest such collection they are aware.
WHO Global Database on Child Growth and Malnutrition
Children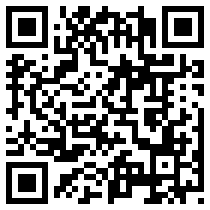 pdf
The Global Database is a standardized compilation of child growth and malnutrition data from nutritional surveys conducted around the world since 1960.
The Database of International Statistical Activities (DISA)
Children, Health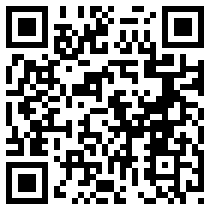 text, excel
Lists the activities of over 30 statistical organizations active in the UNECE region.
Childinfo
Children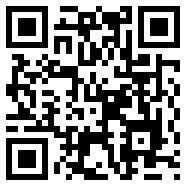 text, pdf
The database Childinfo includes statistics about issues like childcare, birth, water access, access to sanitary facilities, chances of education, children and AIDS, infant mortality and many other topics.
NCDC Worldwide Weather and Climate Events database
Disasters
text links
NCDC is the world's largest active archive of weather data. NCDC produces numerous climate publications and responds to data requests from all over the world.
Geodata Portal
Environment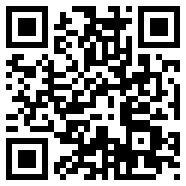 maps, graphs, data tables
The GEO Data Portal is the authoritative source for data sets used by UNEP and its partners in the Global Environment Outlook (GEO) report and other integrated environment assessments. Its online database holds more than 500 different variables, as national, subregional, regional and global statistics or as geospatial data sets (maps), covering themes like Freshwater, Population, Forests, Emissions, Climate, Disasters, Health and GDP.
United Nations Global Migration Database
Migration
N/A
A comprehensive collection of empirical data on the number ("stock") of international migrants by country of birth and citizenship, sex and age as enumerated by population censuses, population registers, nationally representative surveys and other official statistical sources from more than 200 countries and territories in the world.
OECDstat Extract International Migration Database
Migration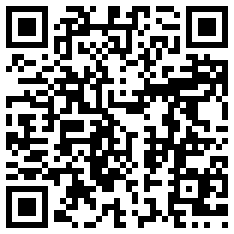 excel, text, sdmx, pc axis, readymade files
European Commission Database: women & men in decision making
Gender Equality
excel, text, tables
This section of the Commission database on women and men in decision-making covers the gender balance amongst politicians at European, national and regional level
The IDP database
Internally displaced people
pdf, text, links
The database offers comprehensive and frequently updated information and analysis on all situations of conflict-induced internal displacement worldwide. With just the click of a button, visitors can get a brief overview of the displacement situation in a given country, or browse the database for more detailed information on background, causes of displacement, humanitarian and human rights concerns, and national and international responses
Kabissa Organisation Directory
NGOs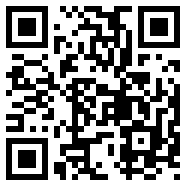 Tables on web pages (1)
The Kabissa organisation directory is a user-generated database of over 1500 organisations working on African issues, based both in Africa and elsewhere around the world. The dataset includes details of where the organisations are based, and is starting to gather social media identifiers for organisations.
IFPRI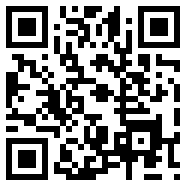 International Food Policy Research Institute
IDRC
The IDRC Digital Library is an open access repository of research results and documents generated by IDRC-funded projects, IDRC funding recipients, and IDRC staff.
Environment
Environment; Environmental Legislation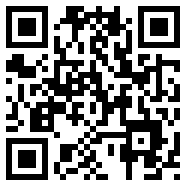 Text; dropdown menus; internal links; external links;
Environment.co.za is a news article, blog, forum and community site covering environmental issues from South Africa, Sub-Saharan Africa, Africa and Worldwide. Our membership database grows daily and includes many important people, organisations, government entities and many of the who's who of business in South Africa. Membership is and always will remain free.
Southern African Innovation Network
Innovation; Research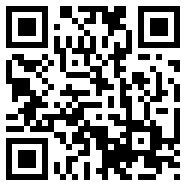 Text; dropdown menus; internal links; external links;
PRODDER
Excel; Tables, Word
South Africa's most comprehensive directory of NGOs and development organisations
FINSCOPE
Text; Excel; Tables; PDF Downloads
Non-governmental sector and Civil society. FinMark Trust promotes and support institutional and organisational development which will increase access to financial services by the un- and under-banked of southern Africa. FinScopeTM, a FinMark Trust initiative, is the most comprehensive national household survey focussed on the financial services needs and usage across the entire South and Southern African population.
The statistical clearing house
General;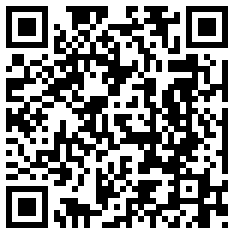 Statistics South Africa
Demographics; Health Care; Education; Economics; Transport; Public Finance; Housing;
Text; PDF Downloads; Tables on webpages;
Statistics South Africa (STATSSA) undertakes official demographic, economic and social censuses and surveys. It collects and processes administrative statistics, publishes and disseminates statistical reports and releases, compiles national and government accounts. STATSSA provides statistical advice to government and other institutions. It also analyzes statistical surveys and samples to ensure accuracy and consistency
Water Affairs
Environment; Environmental Legislation; Poverty Reduction;
PDF Downloads;
The Department of Water Affairs is the custodian of South Africa's water resources. It is primarily responsible for the formulation and implementation of policy governing this sector. It also has override responsibility for water services provided by local government. While striving to ensure that all South Africans gain access to clean water and safe sanitation, the water sector also promotes effective and efficient water resources management to ensure sustainable economic and social development.
UNICEF South Africa Development Indicators
Children; demographics; economy; education; health; HIV/AIDS; nutrition; protection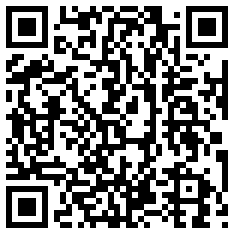 PDF downloads; links
South Africa Development Indicators is used to compile and disseminate data on human development and in particular the situation of children in South Africa. It is a powerful database system with simple and user-friendly features that produce tables, graphs, and maps for inclusion in reports, presentations, and advocacy materials. The database currently consists of nearly 8,000 data entries against 123 indicators organised by Millennium Development Goals and 8 sectors (demography, economy, education, environment, health, HIV/AIDS, nutrition, protection).
CSIR Information Services (CSIRIS)
Healthcare; Education; Poverty Reduction; Environment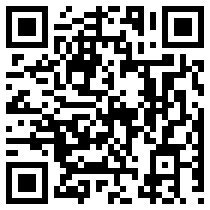 PDF downloadds; links; online
The CSIR Information Services (CSIRIS) plays an important role in enabling CSIR researchers to conduct world-class, innovative research through the provision of specialised information services that include seamless access to both electronic and print resources.
SADA
Labour; Demograph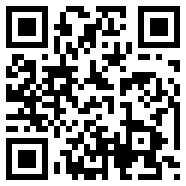 Text; PDF Downloads; FTP;
The South African Data Archive (SADA) serves as a broker between a range of data providers (e.g. statistical agencies, government departments, opinion and market research companies and academic institutions) and the research community. The archive does not only preserve data for future use, but also adds value to the collections. It safeguards datasets and related documentation and attempts to make it as easily accessible as possible for research and educational purposes.
National Research Foundation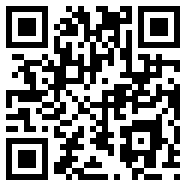 The objective of the National Research Foundation (NRF) is to support and promote research through funding, human capacity development and the provision of the necessary research facilities, in order to facilitate the creation of knowledge, innovation and development in all fields of the natural and social sciences, humanities and technology, including indigenous knowledge systems.
South African Biodiversity Information Facility
Education; Environment; Biodiversity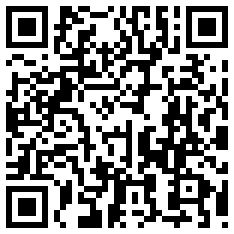 Data available on request
SABIF is a network consisting of key national partners and stakeholders who provide data through the SABIF portal and the end users of the data. These include museums, herbaria, universities, conservation agencies, government agencies and departments and non-governmental agencies.
SABINET
Information Management; Legal Resources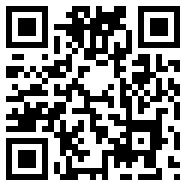 Sabinet is a well-known aggregator of premier Southern African electronic publications, with a collection of more than 265 journals. In addition to various subject collections, a large collection of Open Access journals is hosted by Sabinet. These journal collections are widely used by both local and international organisations.
HSRC
The Human Sciences Research Council Knowledge Systems departmentment conducts primary and secondary research on socio-economic and governance issues generally, and the national system of innovation specifically, that enables evidence-based decision-making by our users. Knowledge Systems works both with external users and the research programmes of the HSRC, and through various networks builds complementary expertise in Africa.
South African Wetlands Conservation Programme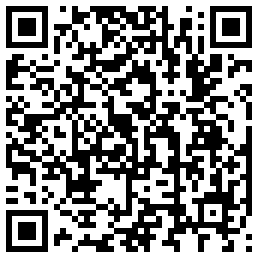 Online Text and Table
The programme has been developed to ensure South Africa's obligations are met in terms of the Convention on Wetlands of International Importance especially as Waterfowl Habitat (Ramsar Convention) and the aspects concerning aquatic ecology under the Convention on Biological Diversity. The programme is aimed at building on past efforts to protect wetlands in South Africa against degradation and destruction, whilst striving for the ideal of wise and sustainable use of our resources.
AGIS
Demographics; Social Sciences
Dynamic maps
Timely availability of reliable geo-referenced land, climate, plant nutrients, production and water information, integrated with infrastructural- and socio-economic factors, are essential for stakeholders, policy makers and land users to exercise the best choices among options in using these resources to achieve sustainable levels of food production and development in an increasingly complex environment.
CADRE
Health; Health Education;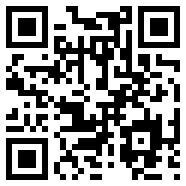 PDF Downloads;
The Centre for AIDS Development, Research and Evaluation is a South African non-profit organisation working in the area of HIV/AIDS social research, programme development and communication. It includes qualitative and quantitative socio-behavioural and communication surveys.
ISS
Security Studies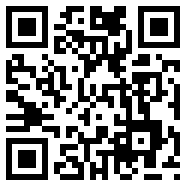 Video; Sound files; PDF Downloads
The mission of the Institute for Security Studies (ISS) is to coneptualise, inform and enhance the debate on human security in Africa in order to support policy formulation and decision making at all levels towards the enhancement of human security for all in Africa
NARS
to provide for a National Archives and Records Service; the proper management and care of the records of governmental bodies; and the preservation and use of a national archival heritage; and to provide for matters connected therewith.
The National Archives and Records Service provides the proper management and care of the records of governmental bodies; and the preservation and use of a national archival heritage; and to provide for matters connected therewith.
SAHRC
Human Rights
PDF Downloads
The SAHRC promotes, protects and monitors human rights in South Africa. It also has a specific responsibility to promote and monitor the implementation of promotion of Access to Information Act 2 of 2000, to promote the right to access information and monitor compliance with the legislation.
SAMRC
Health; Health Education; Research
PDF Downloads
Commission for Gender Equality
Gender; Human Rights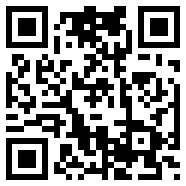 PDF Downloads;
The commission mnitors and evaluates the policies and practices of government, the private sector and other organisations to ensure that they promote and protect gender equality; reviews existing and upcoming legislation; investigates complaints on any gender related issue; monitors/ reports on compliance with international conventions.
DPRU
Employment; Labour Market; Social and Poverty;
CSV
The Development Policy Research Unit (DPRU) is part of the School of Economics at the University of Cape Town. We conduct research in the fields of labour markets, poverty and inequality.
NGI
Research; Development
Maps,
NGI has the largest and most extensive archive of aerial photography and imagery dating back to 1926 with numerous national coverages. The aerialimagery have evolved significantly over time, and, since 2008, all imagery are acquired with high resolution digital sensors in both colour (RGB) and CIR (colour infra-red).